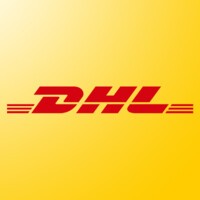 Careers at DHL Supply Chain
At DHL Supply Chain, our purpose is 'Connecting People, Improving Lives'. People are at the heart of our business – whether it's our customers or our employees. We aim to be the employer of choice for all, regardless of gender, race, culture or background. We equip all of our employees with the skills and tools they need to deliver a market-leading service experience for our customers. Are you in for a new adventure? Check our career opportunities.
Traineeships and Graduate Opportunities
Our organization has something for everyone. Graduates are a critical pipeline for DHL. It ensures growth and ongoing progression of our business. The diversity and breadth of skills colleagues have to offer enables us to be more successful as a business
Graduates bring new and innovative ideas (fresh perspectives, new experiences to keep us ahead), and different approaches to problem-solving (diversify our way of thinking, value add).
We create a positive workplace culture that enhances our employees' performance
A positive workplace culture attracts the best talent - which means we provide the best service to our customers. We foster collaboration and communication across the organization from the frontline through senior management. At DSC we prioritize respect and values in our workplace, so people can bring their true selves in the workplace and not feel inhibited. In our organization, we set clear goals and reward our employees.
Role Purpose
To support project delivery of IT Products and Services in Indonesia
To support project resources, schedules and budgets
To support the needs and expectations of all projects stakeholders/customers
To support pre-sales activities by providing the necessary input in terms of project deliveries to Business Development team
Desired Skills and Experience
Maximum 3 years of working experiences in similar position
Bachelors Degree or equivalent in a relevant business or technical subject : Informatics Engineering, System Analyst
Experience in planning major projects, including development of projects proposals, business cases, project schedules, financial justification, operations management and or IT experience will be an advantage
Good business analytical skills
Excellent in system design
Having knowledge in warehouse management and logistics skills is an added advantage
Good command in English (verbal and written)